Bayard Packaging is a leading British manufacturer of flexible packaging, specialising in the production of eCommerce transport packaging, mailing & courier bags and poly envelopes. We produce multiple millions of fully recyclable flexible packaging annually for supply throughout the UK and Europe.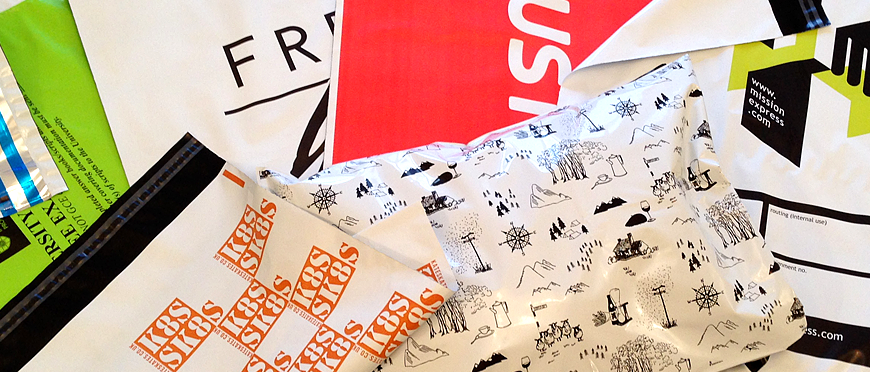 Customised mailing bags come in a wide variety of sizes and can be made from an assortment of materials and blends.
Mailing bags are generally designed according to the products that need to be transported; they can have many functions that also go above and beyond just safely transporting your package. These additional functions range from protection of the product from weather and punctures, to getting out a sales and promotional message during transit.
Mailing bags are a popular choice in today's e-commerce business world; this is due to the choices on the market today that mailing bags have to offer such as being able to be produced in a wide variety of different colours and with custom print.
There are many choices for mailing bags available on the market today that you should be able to find the right product to meet your particular needs. 
Should you require a quotation, please contact our sales office on 01733 513488 or CONTACT US for a free, no obligation quotation.
Many additional features can be incorporated in to our products, such as:
Permanent, resealable or tamper evident closure.
Sequentially numbering & barcoding.
External pouch for waybills
Punched out carrier bag handles.
Mono-layer or co-extruded PE materials.
Side-Weld or Skirt Side-Weld.
We'd love to hear from you, if you have project ideas or would just like a chat, either call us on 01733 513488 or click here to send us a message.
24hr response turn around Call us on 01733 513488
Nationwide Delivery Free next day delivery options
Bulk order avaliable Contact us for more information
Sale Products available across all product ranges